Tinseltown / Shutterstock.com
Taylor Swift is a fan of April Fool's Day jokes and true-crime podcasts, in this case at least.
An episode of the true-crime podcast Crime Junkie recently told a fake crime story based on the lyrics of Taylor Swift's "no body, no crime," featuring HAIM.
The April Fool's Day episode,"Missing: Esther Hollis," expands on the story about a woman named Este who has seemingly been murdered by her husband.
"SCREAMING. 13 STARS!!!" Taylor wrote on her Instagram Story after listening to the episode. "…WELL PLAYED @crimejunkiepodcast."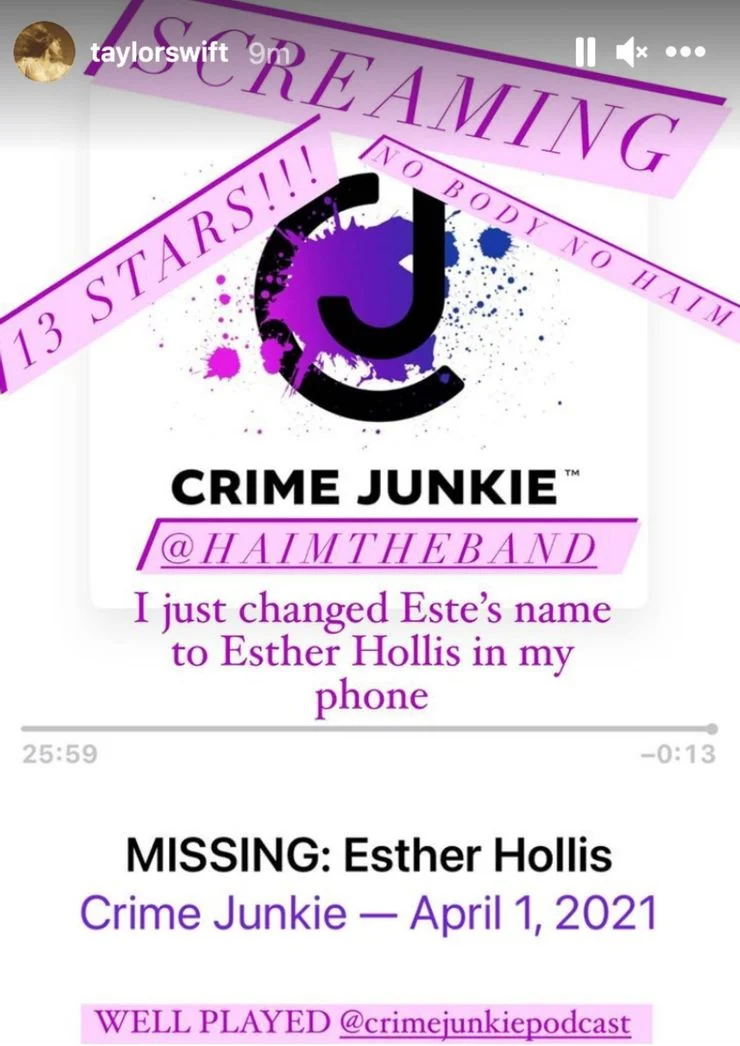 [Credit: Taylor Swift/Instagram Stories]