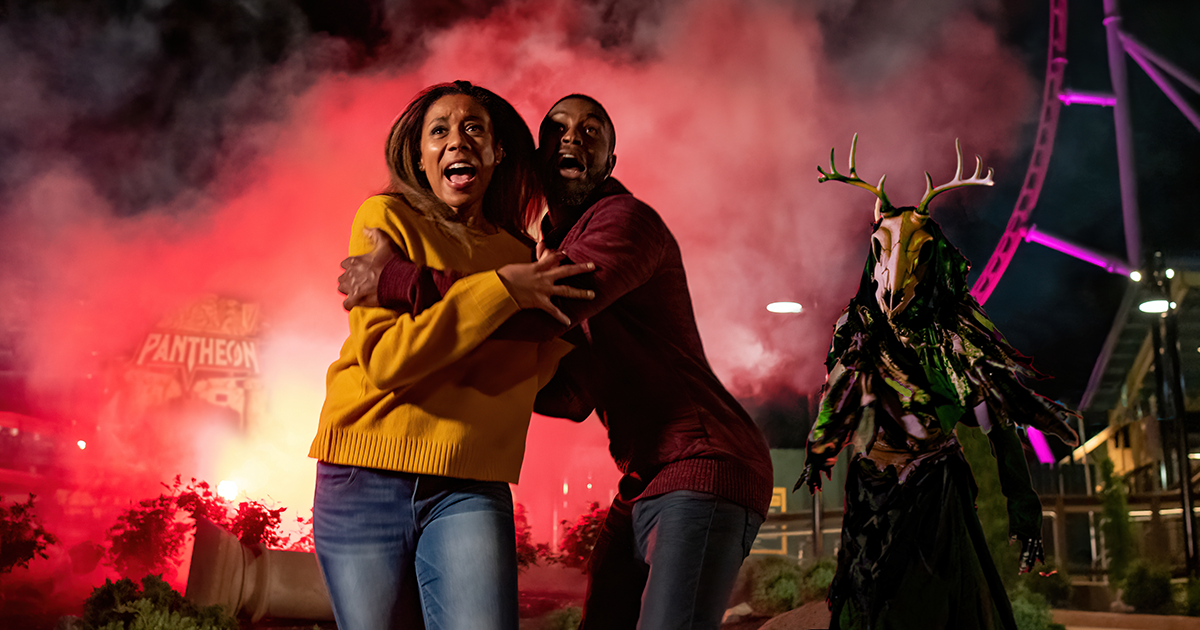 ---
Busch Gardens Howl-O-Scream is back!
The annual event is set to return Friday, September 9th with a twisted new game and three all-new haunted houses.
2022 All-New Haunted Houses: 
NEW! Inferno: When death is only the beginning, there's no end to the scorching terror in sight.  As the ground opens to the fiery torments of the dead, your only hope for escape is to journey further into this twisted domain. Descend deep into the pits of Lucifer's lair to find your way out but beware– the underworld's demonic horde is yearning for your soul.

NEW! Death Water Bayou: The sounds of the carnival celebration grow faint as you are beckoned deeper into the bayou by an unseen force. The cursed hands rise out of the swamp, reaching in desperation for their next devilish devotee. Beware of the bayou or fall victim to the horrors cast by the swamp's sinister citizens.

NEW! Nevermore Chapter 2: A disturbing new chapter in the Nevermore saga has been unveiled, wreaking horror and havoc for the nobility and townsmen alike. The gothic nightmare reads on as tales of torment and terror take frightening form. Explore a world where literature comes to life and Poe's poignant prose takes on an even darker reality.
2022 All-New Terror-Tories
NEW! Dead A-Head: The bloodied bodies of the beheaded are lurking through the streets of France seeking revenge for their bludgeoned fate. Beware of your surroundings– one wrong move and it could be your head on the chopping block.

NEW! Gorgon Gardens: Don't look too closely– staring straight into the soul-less eyes of these serpent sisters leads to venomous consequences and a stone-cold eternity. There's no escaping these sinister sirens once you've been added to their succulent garden of souls.

NEW! Scary Tale Road: Once upon a time, these fairy tale fantasies lured you to sleep with picturesque places and harmonious heroes. Survival is slim as these childhood icons have been ripped from the pages and are now haunting your dreams.
Busch Gardens Howl-O-Scream will take place on select dates from September 9 – October 31, 2022.
Fan-favorite houses Witch of the Woods and KILLarney Diner will return in 2022, as well as two signature terror-tories, Ripper Row and Meat Market.  The new Pantheon roller-coaster will be open with seven other nighttime rides.
For ticket and Fun Card purchases, click here.